About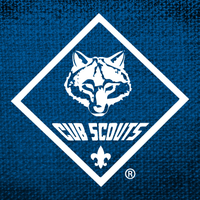 Azle Cub Scouts Pack 243 accepts youth from K-4th Grades and meets at Azle First Assembly (1020 Southeast Parkway, Azle TX 76020) from 6-7PM.  Pack 243 is in the Lone Star District of the Longhorn Council.
Meetings - We will begin meeting at 6PM September 20th  at Azle First Assembly of God.  We generally meet every Monday night at 6PM, except when school holidays fall on a Monday.  There are two kinds of meetings - Den Meetings (each grade separate) are generally the first 3 meetings of the month, with the Pack meeting (award ceremony with all the grades together) falling after 3 or 4 meetings.  We will provide a detailed Calendar for the year.
Dues- Pack Dues for 2022-23 will be a flat fee of $150 plus the initial National BSA registration fee (registration fee varies because is it pro-rated for the year).  Dues include all the campouts, events, awards for the year for the family (but does not include uniform).
Uniform – You will need to pick up a uniform from one of the local scout shops.  When you buy the uniform, tell them you are in Pack 243 and need a uniform from the belt up.  They will get all of the patches for you and help you with sizing (buy for them to grow into).  We do not (currently) use Den Numbers on uniforms, and the pants are optional.  (Optionally we also have some used uniforms available).    The two closest scout shops are the one at the Longhorn Council Office in Hurst (850 Cannon Drive, Hurst, TX  76054) and the Fort Worth one (5344 Trail Lake Drive, Fort Worth, Texas 76133).  
Welcome letter:
Contact Joe Powell at (512) 264-4964 or powell.joe87@gmail.com for more information.